Thank you!
GIJN members have voted Hamburg for GIJC 2019.
We're looking forward to see you there.
Save the Date:
September 26 to 29, 2019
(with pre-conference program on Sept. 25)
Call for Ideas: Send in Your Session Idea for GIJC19!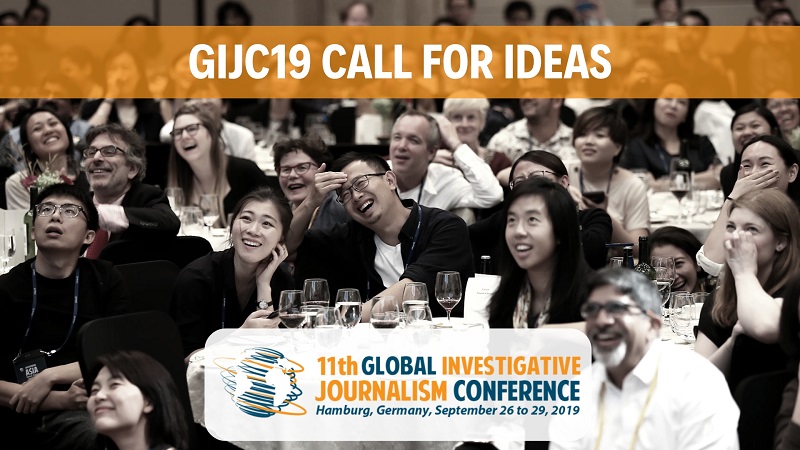 ---
Say what is there.
This maxim of Rudolf Augstein, founder of the German news magazine Der Spiegel and the godfather of investigative journalism in Germany, may sound simple and self-evident. But that is what reporting is all about: searching for the truth, saying what is there. It's not always as simple as it sounds. Today, investigative journalists all over the world are facing attacks – obviously of very different kinds. Nevertheless, "Say what is there" is what connects us. Netzwerk Recherche, Interlink Academy and Global Investigative Journalism Network bring together all those who are on this mission. In Hamburg, in 2019.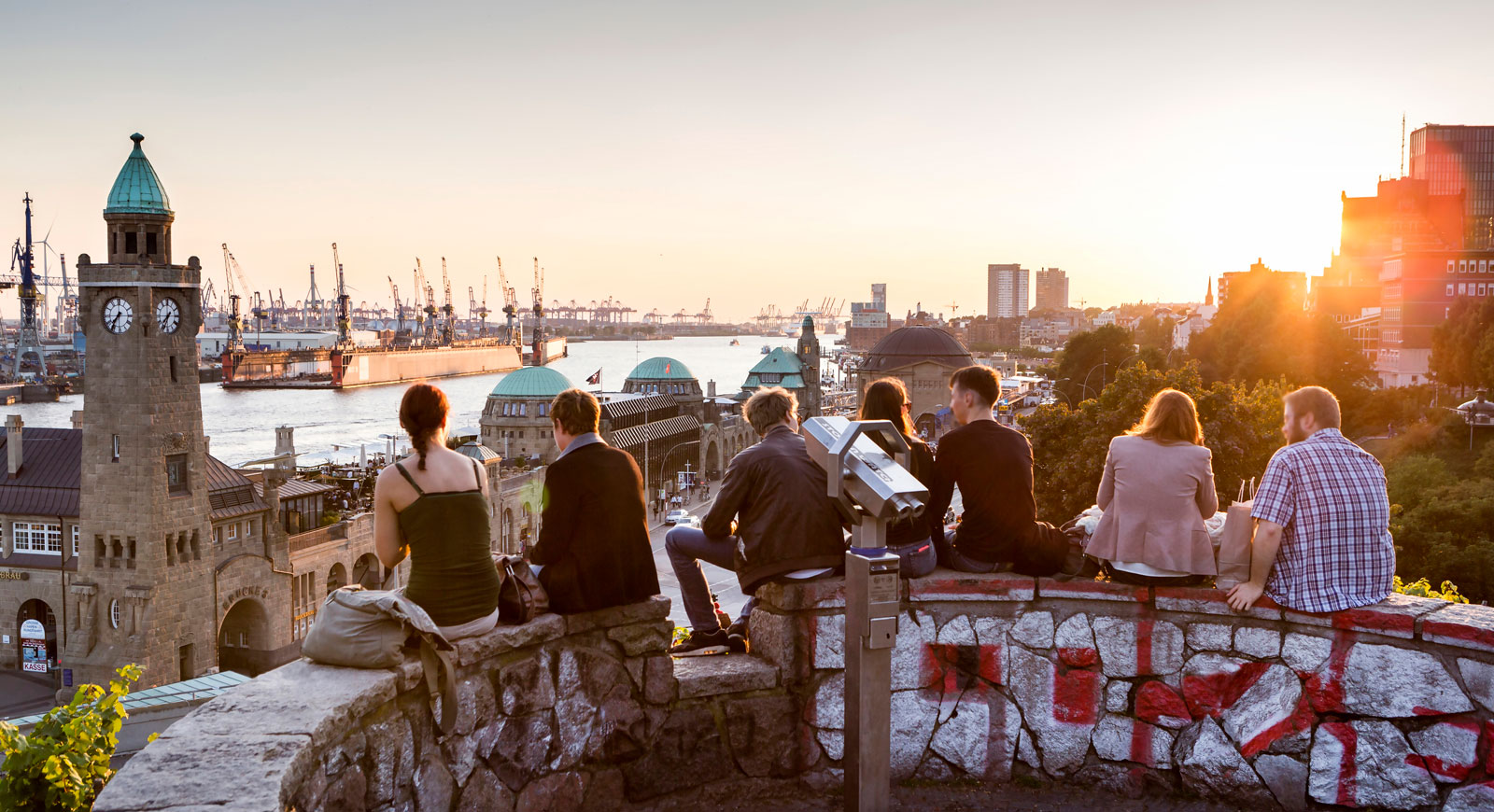 www.mediaserver.hamburg.de / Jörg Modrow
Why Hamburg?
Hamburg is the hub of investigative journalism in Germany. In no other city will you find so many professional muckrakers than in Germany's second biggest city (population: 1.83 million). Hamburg has been the natural host city of NR's annual conference since 2002. The city is home to well-known and respected newspapers and magazines like Der Spiegel, Die Zeit and Stern. Media houses such as Norddeutscher Rundfunk (Northern German Broadcasting, NDR) and Gruner + Jahr are long-time partners and hosts of NR events.
The city of Hamburg is aware of the important role of free and independent media. The senate as well as the regional media initiative next.Media Hamburg support NR's work and are now – along with many other partners – backing the application to host the Global Investigative Journalism Conference 2019.
About us
Netzwerk Recherche (NR) is the German association of investigative journalists. Founded in 2001 it quickly grew into one of the most important journalism NGOs in the federal republic. Its aim is to strengthen the research skills of journalists to improve the quality of media coverage.
The Interlink Academy for International Dialog and Journalism develops and organizes international exchange programs and professional trainings for journalists from all spheres worldwide.
Conference experience
NR's annual conference is the biggest journalism event in Germany. In 2017 it attracted around 900 participants. Netzwerk means network. Connecting people and fostering investigative journalism is what we are all about.
Today more than 800 members and hundreds of volunteers contribute to the work of the nonprofit organization. NR was one of the founding members of the Global Investigative Journalism Network in 2003. For the Global Conference the association formed a team of experienced reporters and conference organizers.
Venue
We expect at least 1,000 participants – and have therefore arranged a flexible and at the same time comfortable combination of two locations nearby: Der Spiegel publishing house and the HafenCity University Hamburg have agreed to host the GIJC 2019. Their new buildings offer excellent conference infrastructure, a comfortable working atmosphere and integrated catering facilities.
The HafenCity is a new and growing quarter in the heart of Hamburg's harbour located a short distance from other parts of the center and interesting places like the new Elbphilharmonie (Elbe Philharmonic Hall).
Recovery & Transportation
Hamburg's entertainment district St. Pauli/Reeperbahn with bars, music clubs, restaurants and theaters is just a stone's throw away. Transportation is convenient as subway stations are located just a few steps from the buildings and lead to the main station in 6 minutes and to the airport in 30 minutes.
Organizing the conference at this venue allows the participants to choose between all kinds of accommodation (and prices), all reachable in a short time either on foot or via public transport.
Funding
Netzwerk Recherche has many years of experience in fundraising and existing long-term partnerships with foundations, governmental institutions and media companies. Thanks to cooperation with Der Spiegel and HafenCity University the costs for the venue will be manageable.
We are very grateful that several partners have already pledged their generous support, namely the ZEIT-Foundation Ebelin and Gerd Bucerius, the Rudolf Augstein Foundation and the Free and Hanseatic City of Hamburg. Besides, the Konrad Adenauer Foundation, co-host of GIJN's "Uncovering Asia" conferences and one of the main partners of the GIJC 2017 in Johannesburg, has already committed itself to providing substantial funding for travel grants and speakers' expenses. Thank you very much!
These partners have already agreed to support the GIJC 2019 in Hamburg: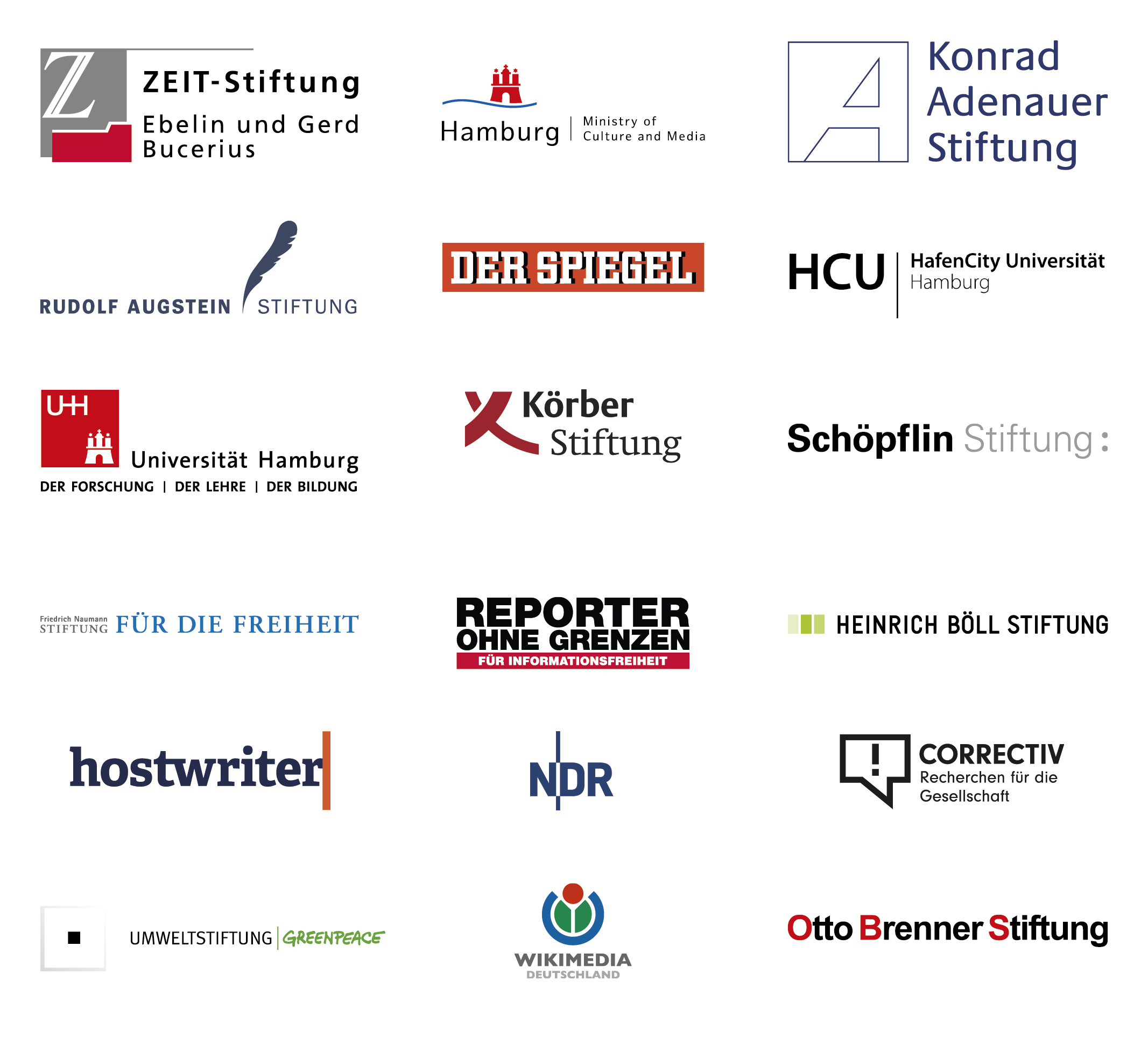 Video: Anna Mundt & Sonja Kättner-Neumann
Photos: Jörg Modrow, Nick Jaussi, Raphael Hünerfauth, Wulf Rohwedder,
Franziska Senkel, Thomas Hampel, Peter Sitt, Interlink Academy, Ivo Mayr, Christian Spahrbier
Map: lokaler.de/editor | (material: OpenStreetMap; ODbL)